From humble beginnings of a family opening a Thai restaurant in Palmerston North in 1998, to opening the first AROY restaurant in 2008, we have been serving New Zealanders fresh and affordable Thai cuisine for decades. Our authentic recipes have been handed down for generations, and form the essence of our style of cuisine.
When I moved to Wellington as a student in 2005, I noticed there was a shortage of good, authentic Thai food outlets – and those that did exist were on the expensive side. Back in the 1990s, many Thai restaurants in New Zealand were fine-dining experiences with a price point to match. With limited Asian ingredients readily available, many of these restaurants would simply leave a lot of traditional Thai dishes off their menus. My mother and grandmother would always insist on making those traditional meals available by tweaking them as best they could with the ingredients available.
With a vision of offering authentic, fresh and healthy Thai cuisine at an affordable price, I decided to open the first AROY restaurant, in Cuba Street, Wellington. It was a big undertaking at the time, but with determination and passion, the risks were worth it.
Today, there is more diversity of cuisine available and ethnic ingredients are more readily available. With Thai food becoming more popular in regional towns, we have since expanded to include several more locations, with a vision to continue this growth, particularly in the South Island.
We believe in staying true to our values, and building a brand you can rely on. The same ethical offerings are there today, much as they were, back in 1998.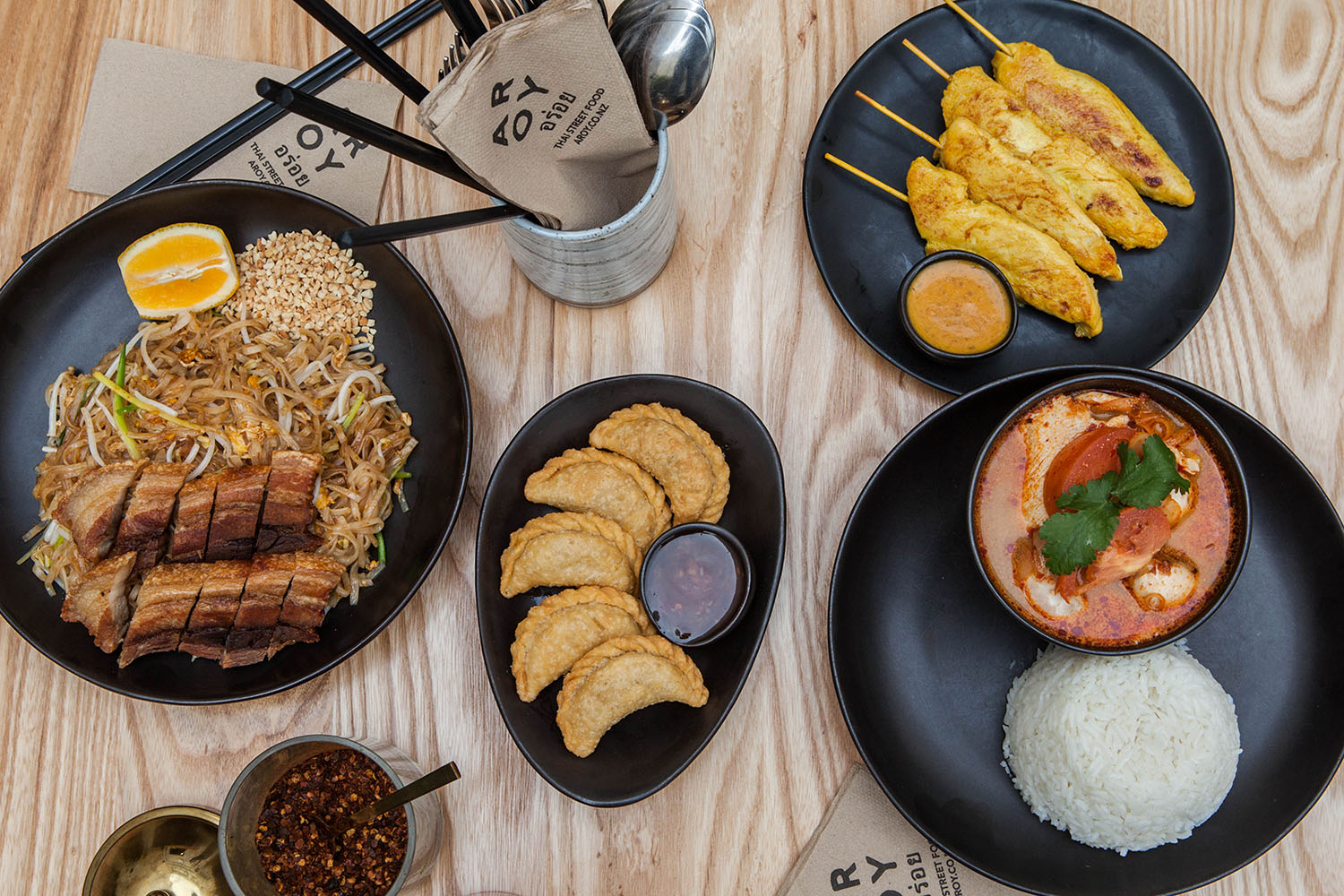 Authentic Thai food at an affordable price
AROY is an authentic Thai eatery incorporating four original brands. It is a family business, with roots steeped back decades, using authentic recipes that have been passed down for generations.
Thai cuisine is fresh, healthy and full of flavour. AROY uses fresh herbs and vegetables, sourced locally as much as possible, and offers a variety of dishes, including creamy curries, laab (warm salad) and stir fries. Quick and intense cooking methods (hot wok fire) help seal in flavours and freshness, while also providing quick, easy meals for busy lifestyles.
The AROY Thai chefs hail from a number of different regions in Thailand, bringing their varied dishes and culinary knowledge together to create a delicious fusion.

Aroy Thai Eatery is a hip and trendy yet casual local Eatery established in Wellington since 2008.
Priced for value, our menu features delicious authentic Thai options of appetisers, noodles and classic Thai dishes as well as house-made Thai desserts and beverages.
We also offer a range of selected wines as well as both local and imported beers.

Aroy Express offers a range of quick-fire wok-tossed menus including all time favourites such as Phad Thai, Basil Chicken and Tom Yum Soup.
Meals are served in our 100% compostable; eco-friendly
packaging as part of our
commitment to reduce plastic waste.
Find us in convenient spots around town.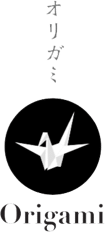 Origami offers a range of Japanese-inspired dishes in a relaxed and friendly atmosphere. The menu includes sushi (made-to-order), fresh sashimi, salads and ramen.
A healthier alternative, all our sushi/rice meal is made with our blend of premium Calrose and organic black rice. Hence the purple hue!
French and Asian inspired patisserie are our latest addition!